Are you looking forward to maximizing your productivity? Trying to find some chrome extensions that are going to help you as a student. Then look no further. We are sitting on our desks and browsing through the internet for about 3-4 hours each day in today's world. Chrome has become our best friend. What compliments the chrome browser is some interesting chrome extensions that enrich the experience of using the internet and maximize our productivity as a student. In this article, we talk about the 10 best chrome extensions for students in 2021. 
How to install a chrome extension?
If you are new to chrome, here is how to install an extension:
Open the Chrome browser
Click the three dots on the right top corner
Click more tools
Open extensions from the drop-down
Click the three bars from the left top corner now
Now select 'Open chrome web store from the bottom left corner
Once the store opens, search for any of the must-have chrome extensions below 
Select and click 'Add to chrome'.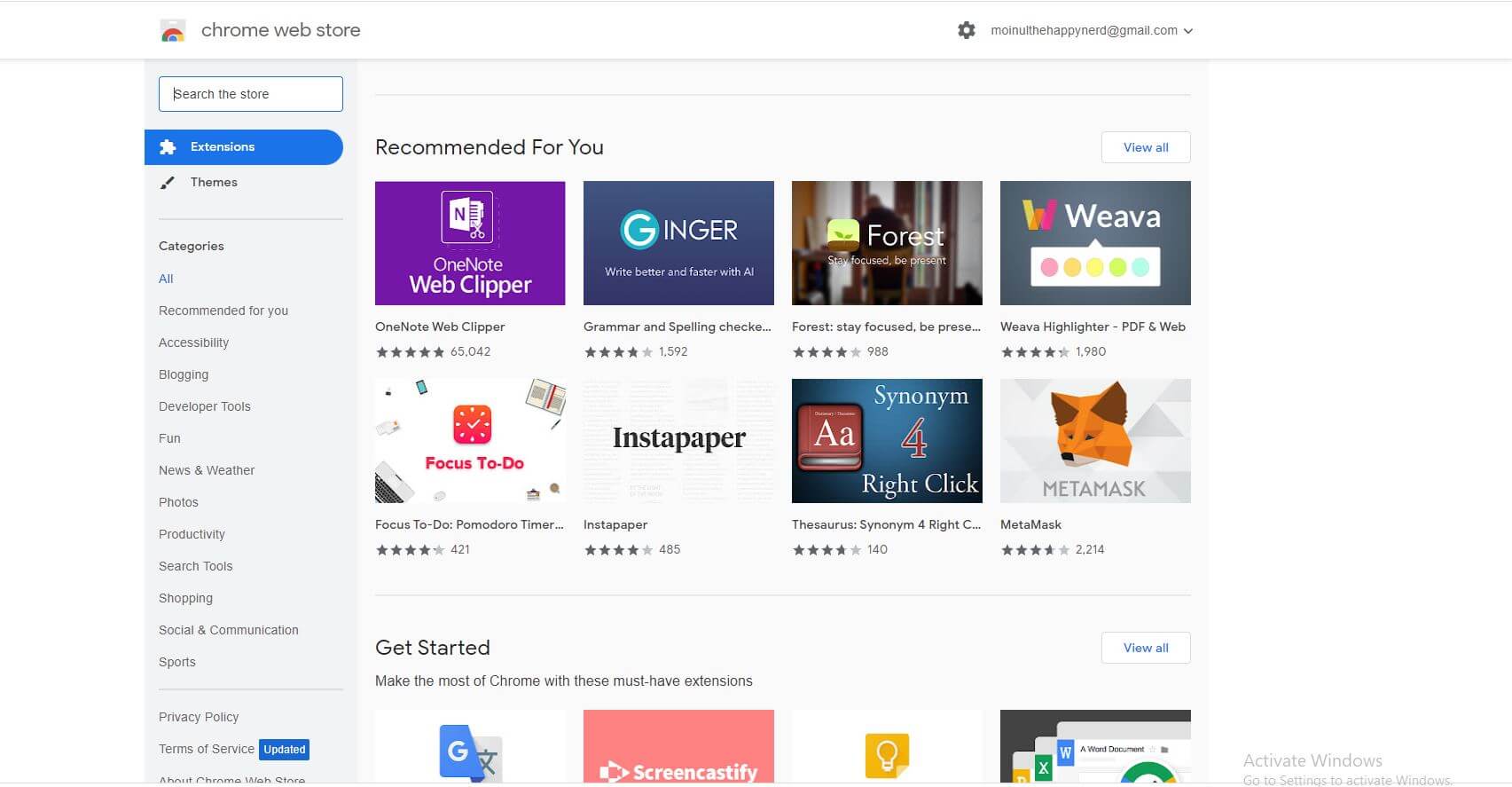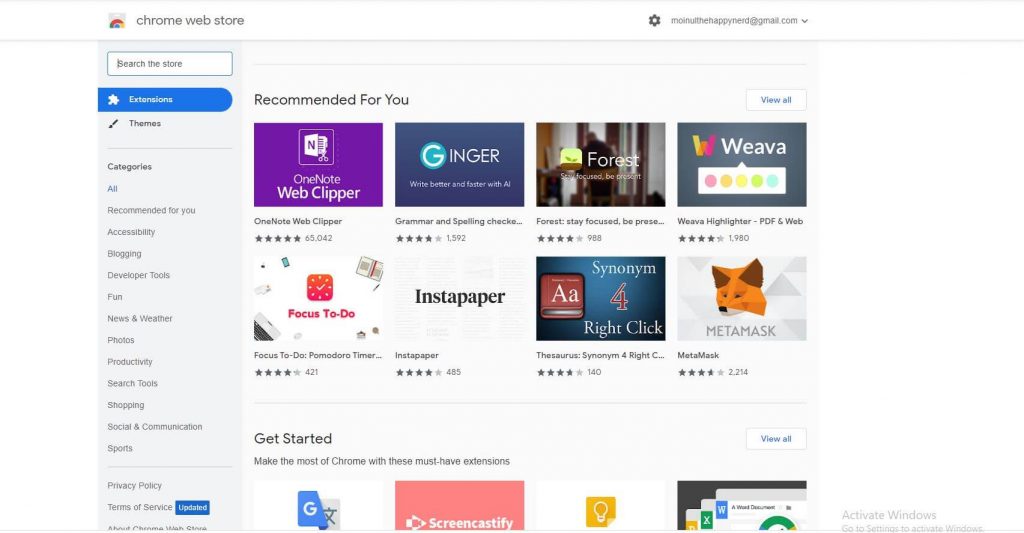 For using the chrome extension:
Select the puzzle button from the top right corner
Click the pin to the extension you want to use. Now it would be added to the bar
Click the logo of the extension to use it 
What are the best chrome extensions for students?
Grammarly is one of the most famous apps among students and also teachers. It is basically a grammar corrector and a plagiarism checker. But it is not limited to that; it has a whole variety of other functions, such as assessing the tone of your writings, correcting spelling, finding out richer vocabularies, and more.
Although most of the things mentioned above are premium, the free version will help you prevent grammatical mistakes. The best thing about the Grammarly extension is that when you write anything, anywhere on any website, it will auto-check your grammar and spelling mistakes for you. 
Not only that, Grammarly collects all user data and sends an email reflecting the statistics of the week and the area of focus. 
The Good :
Bulk edit feature. You can re-edit around 30-40 mistakes together without going through one at a time. 
The weekly statistics are sent directly to your email.
Option to change American English to British English and vice versa (not many grammar apps provide this option)
Checks the tone and provides suggestions based on your settings (Premium version only)
The Bad :
Too few features on the free version
It might be too pricey for students
The plagiarism tool is not so effective. 
If you are an apprentice for speed reading, you should check out this tool. A thing about speed reading is that it requires months and months of practice. You might not always have the time to practice by reading a book or so. Having a google chrome extension for students to practice surely helps. Swiftread will allow you to read every webpage at a speed that you are comfortable with. You can increase the pace later when you are accustomed more. The good thing about Swiftread is that you will be able to change font size, words at a time, target words per minute. It also gives you very good statistics that can help you judge how much you have improved. 
The Good : 
Detailed statistics
Free (has a pro version, though)
You can open pdfs to for you to read in swift mode.
Has the option to paste anything into it for reading in swift mode. 
The Bad :
The Pro version is not so useful (except if you want to use it in google docs)
Sometimes it has some bugs and takes time to process your pdfs and documents.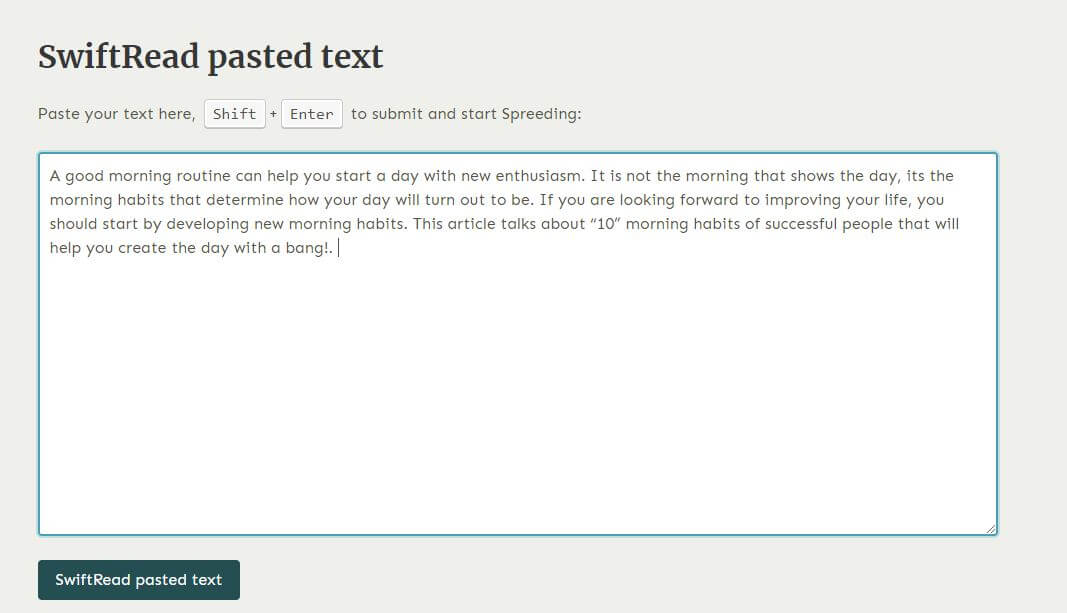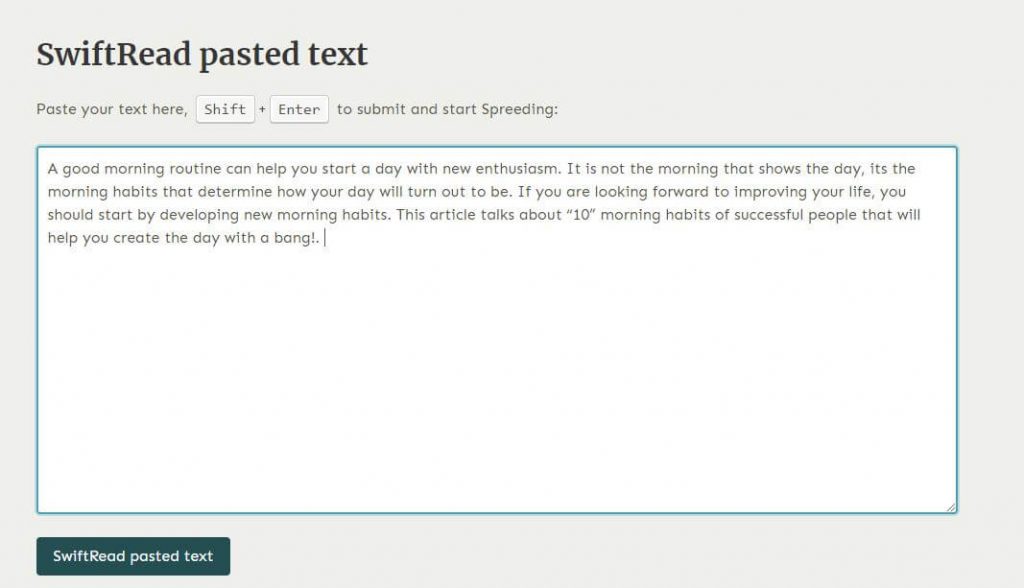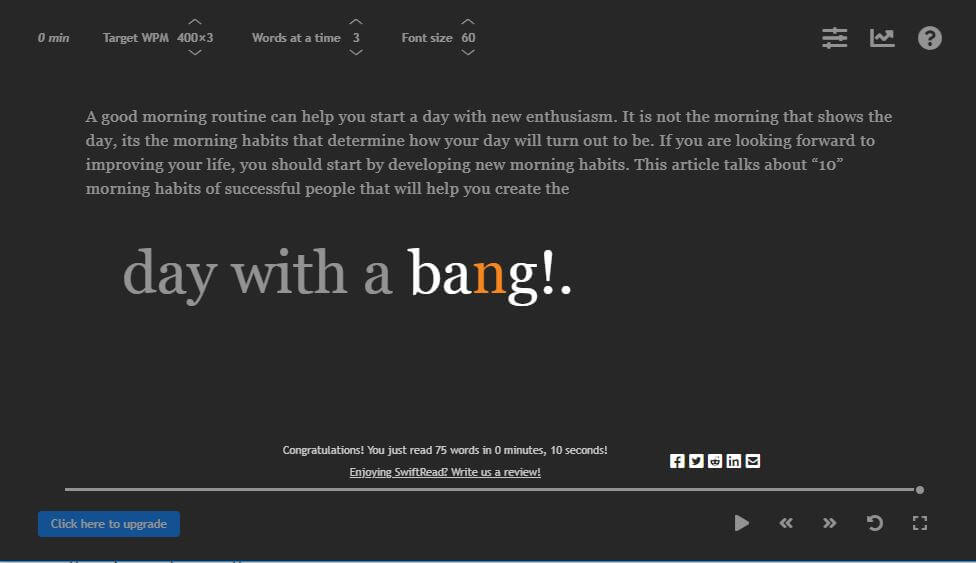 If you have difficulty focusing on your studies or any kind of productive work, you should look into the Noisli chrome extension. Noisli can help you block out any external noise, get you into the zone, and instantly make you super productive. Many of you might find music distracting, but with Noisli, I'm sure you will enjoy their simple and convenient sound generator. All you need to do is sign up and jump right into playing different sounds. You can also mix different sounds and save them as combos for listening later. 
Here are some examples of their man-made and natural sounds:
Steady rainfall
Blowing wind 
Fire Crackling
Waves breaking
Coffee shop chat
Sound of a fan
Crickets chirping at night
Sound of thunder 
Birds chirping in the forest and so much more.
You can mix as many sounds as you like and also control their volume. Want to have coffee shop chatter with steady rainfall in the background? You got it. It is all possible with Noisli.
The Good :
Large collection of productive sounds
Offers the option of mixing sounds independently
Has the opportunity to use a timer while you work (You can use the Pomodoro Technique through this method)
Good Customization options
The Bad :
The free version offers very limited resources
The pricing is comparatively high 
It would be great if it could have the feature to keep a record of your productive time
No option for adding your own sound.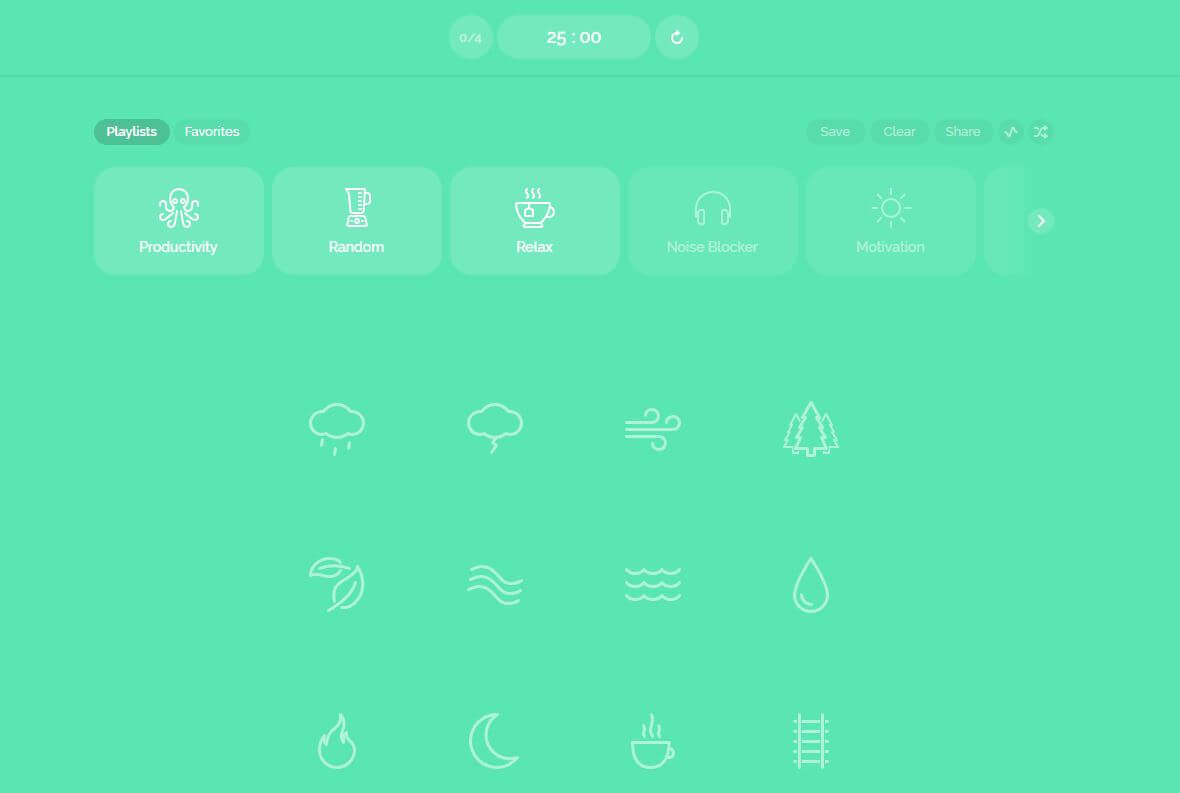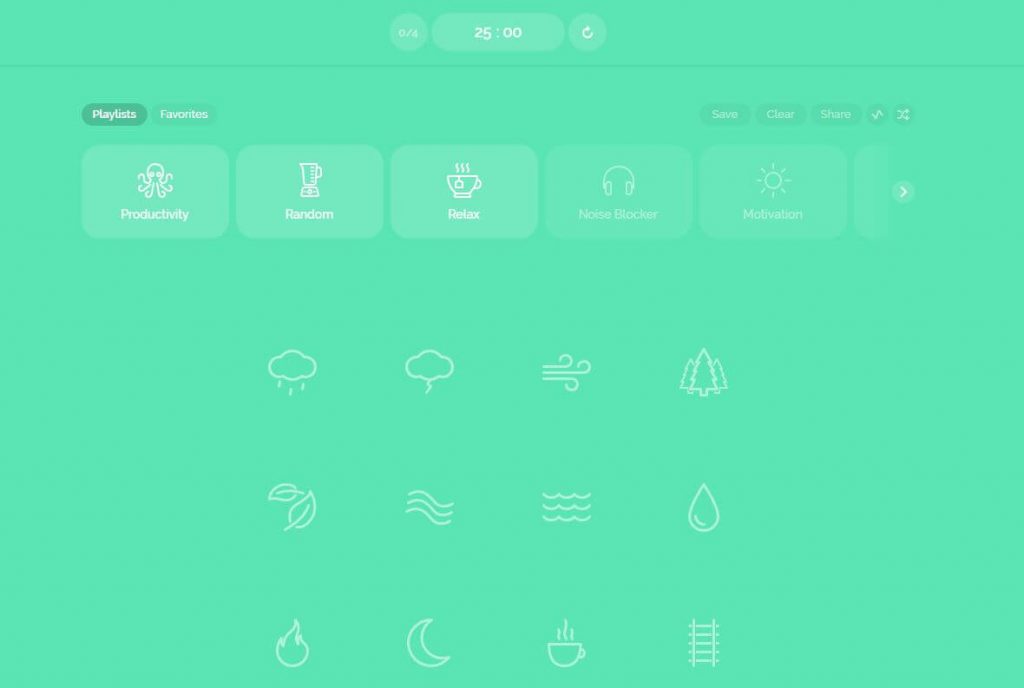 One of the things you might require in your student life while doing your assignments, projects, and thesis is citing. Citing is a tough job. You need to know all of the methods of APA, MLA, Chicago, Harvard of citation. You would also have to write down the name of the author, website, and so on every time. But with this chrome extension, your days of hardship are over. With just a single click, you would be able to make citations in any method you want. This can save you hours of your work. Although not very common, this chrome extension can play a huge role in any student's life to make their life a lot easier. 
The Good : 
All methods of citation are available. 
Takes seconds to create a citation
Can create bibliographies once you signup 
Also gives you the chance to learn about guidelines of different citation methods
The Bad: 
Requires to upgrade to pro for saving your bibliography
Sometimes it could make some errors in the year of the published article
Too many ads on their site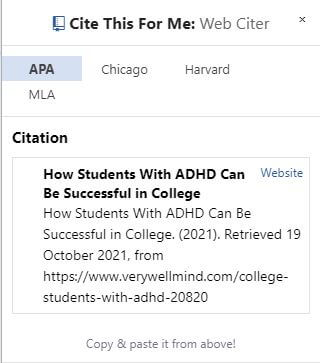 Getting distracted in this era of technology is probably one of the easiest things to do. Of course, you need your browser to learn, but the urge to visit these social media will take away so many hours from your life. That is where Forest chrome extension can play a big part. Forest is an app that I have been using for a long time. Its chrome extension also does a very decent job if you do a lot of studying online. You can use the Pomodoro Technique and study by putting these distracting websites into your blocklist. You can also make a whitelist to put websites like Wikipedia, skillshare which you might need for reviewing your studies. 
The Good : 
Syncs with your apps very seamlessly
Very easy to use 
Unlimited options to include in your allowlist and blocklist.
Completely free (if you are not into buying fancy plants)
The Bad :
Does not recognize if you start procrastinating outside the browser
Adding some sound to the study sessions would make this app more productive.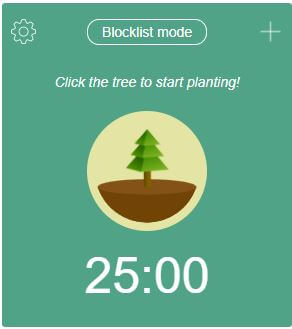 One of the biggest obstacles to quality writing is vocabulary. So the thing you need to keep close at hand is a thesaurus. The days of keeping big fat thesaurus have gone old. While you can google all the words you don't know, power thesaurus can save you some crucial seconds of your life. Not only that, googling for a word does not always cover the complete data of a word. But power thesaurus gives you every information you need starting from synonyms, antonyms, use in a sentence, and even their parts of speech. 
The Good : 
It is very detailed, including options of "sounds like", "rhymes", "related."
Provides pronunciation as well
Gives you phases and idioms related to the word
The Bad: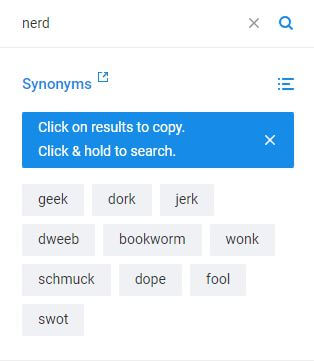 This is one of my favorite chrome extensions because of the wide range of functionality it can provide. It can be a productive powerhouse if you mean to use it properly. It has its own to-do list, inspirational quotes, mantras, grouped up links of the recently visited websites, focus sounds, and so lot more. But I think the features in the free version is pretty limited, which is probably its number one downsides. But it could still be pretty handy if you are looking for an aesthetic + productive extension that keeps you on track with your work. 
The Good : 
Variety of features in one extension. 
Integrates with some of the best management apps (Asana, Trello, Todoist, Google Task, Microsoft To do, and more), It offers two-way sync between these apps. 
The Metrics option is also very helpful because it keeps you on track with the numbers you must know. ( Pro version only)
The Bad :
Too few features on the free version. The pro version is what can really make your work/ study productive.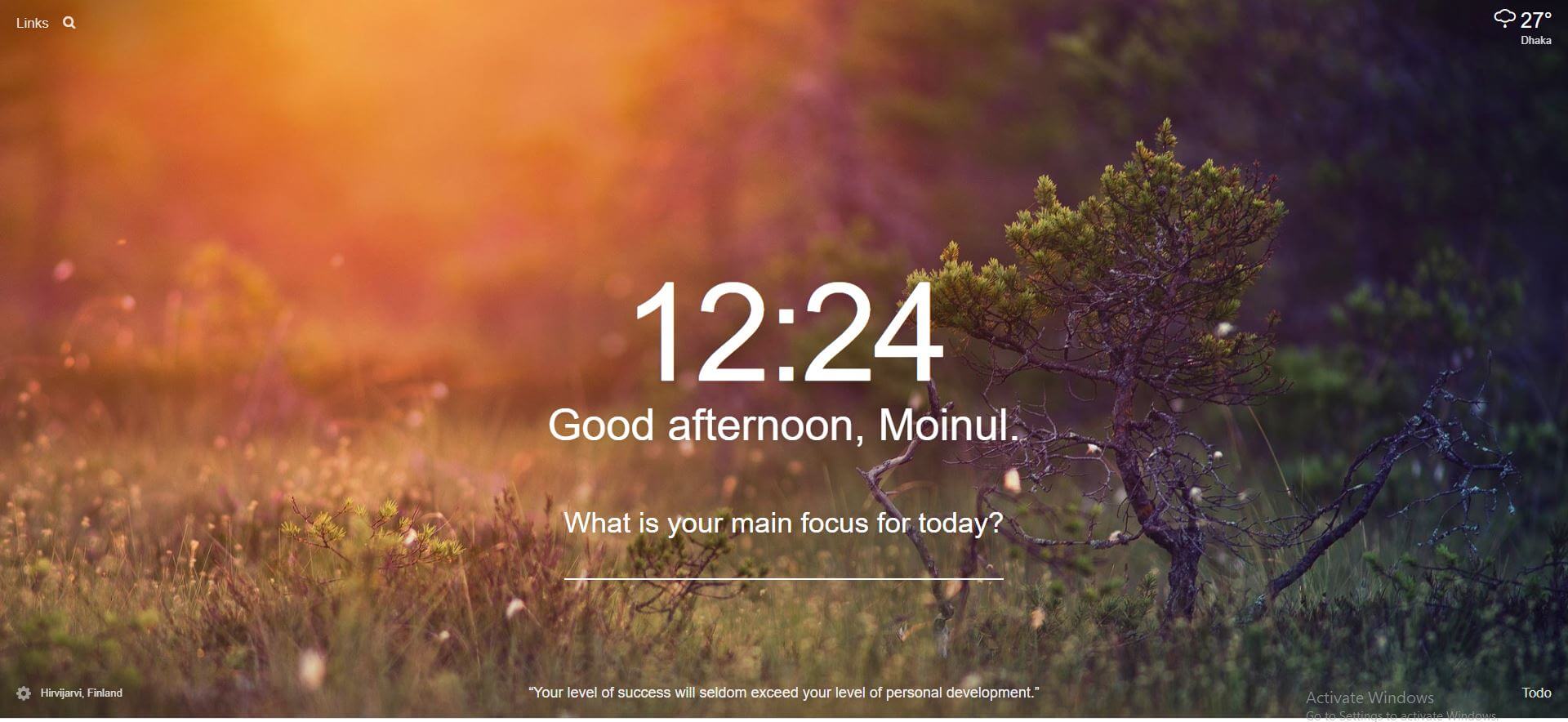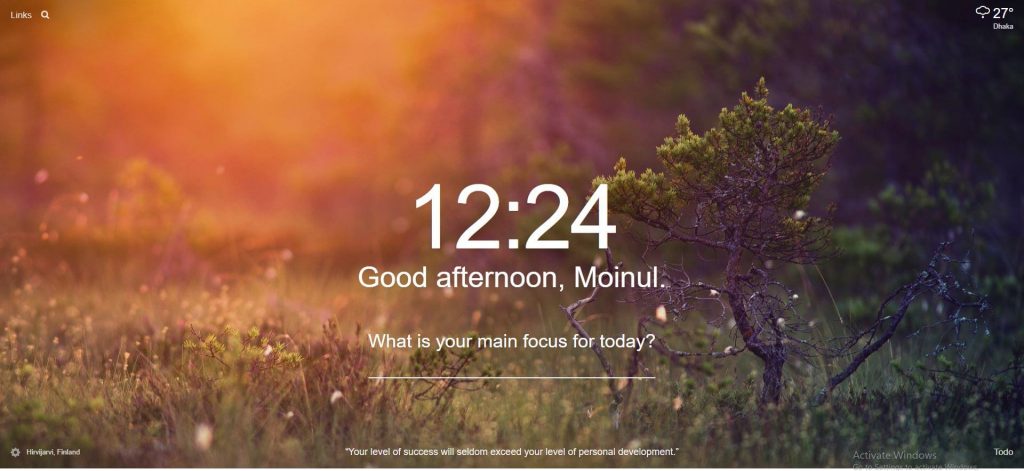 This is the ultimate task manager that you would need to organize your life. Todoist has all the features to arrange your task and make sure you carry them out on time. You can also set priority levels, set reminders and work in a team to delegate the tasks to other members. One of the best features of this chrome extension is that you can easily track your productivity over time. This can help you track your college assignment, homework or other progress and keep you in check. 
The Good : 
Can integrate with your email, calendar, and files
Syncs through all your devices. 
Great analytics
Even the free version offers great features
Not very expensive 
The bad : ( No specific bad feature found unless you want more features in the free version)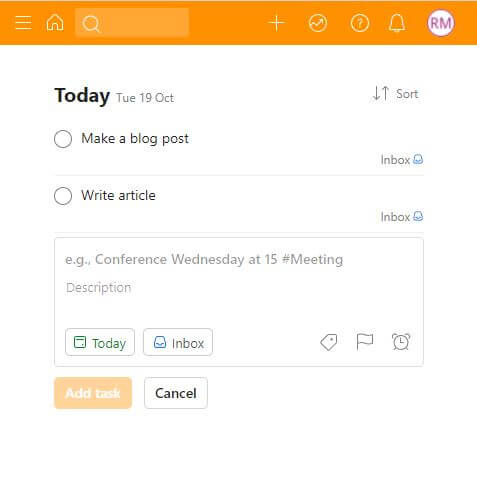 When you are studying, you need to save a lot of resources so that you can visit them later. This can also be true for any research you are doing for any assignment or group project. I'm pretty sure that you are familiar with the app 'Evernote'. It has its own web clipper that lets you save any article, webpage, and even videos into your notes to review them later. One of the good features I really love is their ability to save simplified articles without adding all the ads and clutters of the website. So, if you are saving/ bookmarking web pages once in a while, this is the extension of your choice.
The Good : 
You can simplify an article and save it
You can take screenshots and then clip them. 
Lets you save youtube videos along with their description
Has some easy shortcuts. 
The Bad :
It would be great if you could cut specific clips from a video and save it
Sometimes the chrome extension takes a while to load.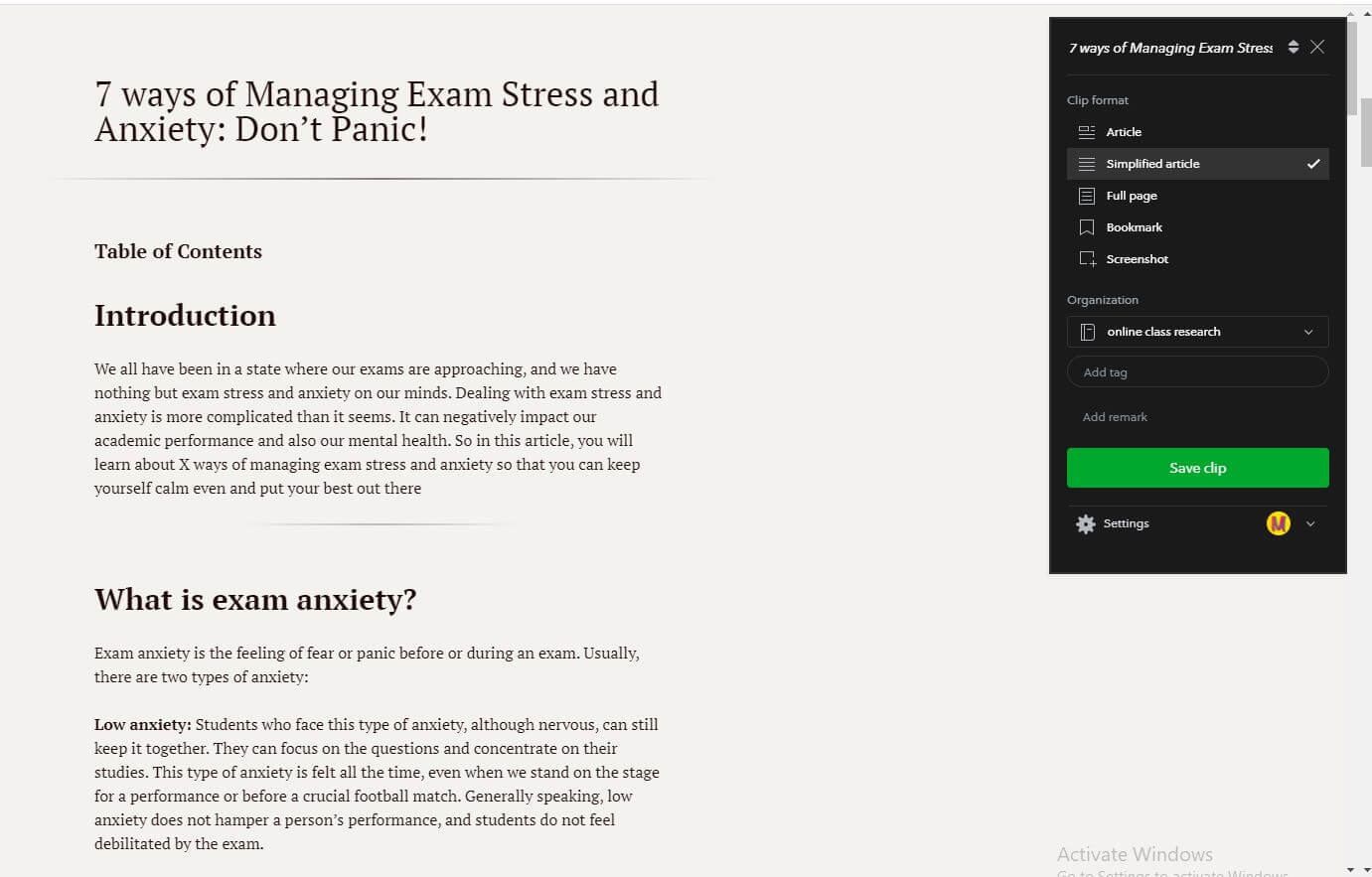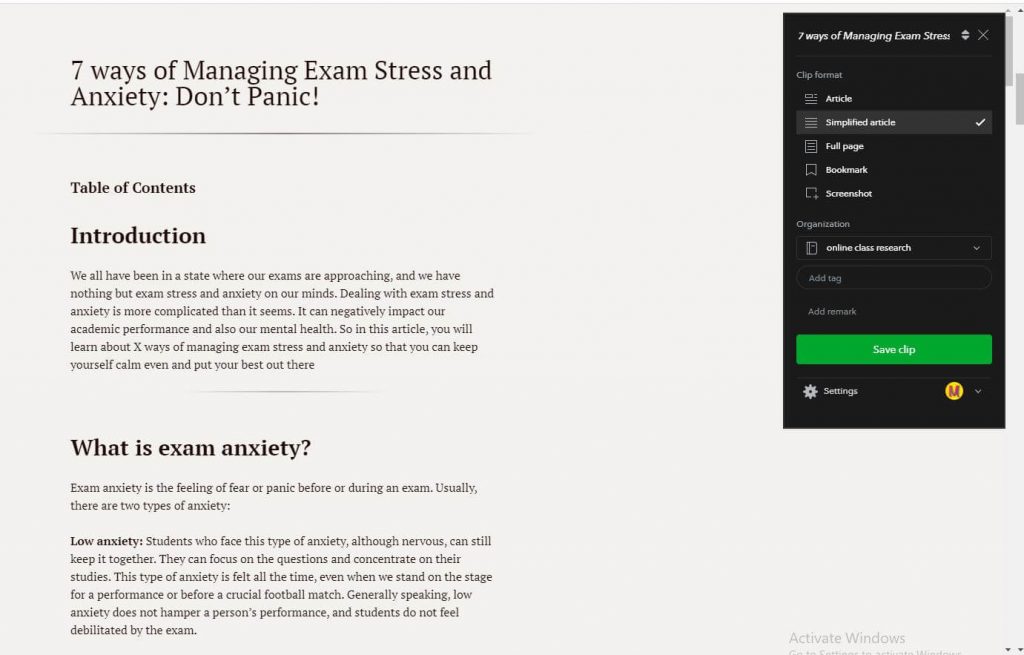 One of the things that must bother you as much as it bothers me is all the pop-ups, ads and other clutters while reading an important blog post. You can use the help of a mercury reader to remove all the irrelevant things from the website so that you can solely focus on the important content. It will help you read faster and possibly save your time, even to a slight extent.
I have been using these chrome extensions as a student for quite some time, and they have given me the greatest service ever. I think you would be benefitted from them too. They can increase your productive workflow/study flow if you incorporate them into your life. Hope this helps. Best of luck 
In a nutshell, the best chrome extensions for students are:
Evernote web clipper
Power Thesaurus
Noisli
Momentum
Todoist
Forest
Swift read
Cite this for me
Bonus : Merucury Reader