Whether you are a business owner or a marketing manager in a company, you do understand the importance of having a blog. But having a blog is not enough. If you want eyeballs to reach your website, you need a steady flow of content with engaging, informative, and helpful content. 
But you already knew that. The problem, however, is you don't have enough time to write or publish content. So if you actually want to write helpful content for your readers and bring traction, it is better you hire a writer for your blog. In this article, we talk about everything that you should consider while hiring a freelance blog writer or content writer.
Why Hire Blog Writers at all?​
Nothing is stopping you from writing 10 articles each month for your website. But your company is not only based on your website; there is much more to do. Why not use your focus and energy on something more important?
Here are some reasons that make hiring a blog writer worth it:
Hiring a content writer takes a lot off your plate. 

It saves you time and helps you focus on other aspects of the business.

High-quality writers produce high-quality content. 

Freelance writers usually write content keeping SEO in mind. (this means more eyeballs for your website)

Expert content writers can produce higher-quality posts in less time, increasing your posting frequency. 
I know hiring a content writer might feel like an unnecessary investment initially. But once you finally take the leap, you will see that your whole website productivity has taken a 2X jump too. It is a long-term investment that gives you exponential results in the long run.
When should you consider hiring freelance writers for your blog?
No matter when you hire a writer, it will always be a great investment. However, there are a few signs that tell you to need one asap:
You do not have enough time to continue writing high-quality articles

You are running out of new ideas to make your blog more fun and engaging

Blog writing does not interest you anymore, but you still want to continue doing it for the revenue

You have started a new business and have a lot on your plate already

You have little to no experience in content writing and SEO. 
If you meet any of the criteria above, you should hire an expert without thinking twice. It will be good for your business and your personal productivity.
Can I hire Chat GPT as a Blog Writer?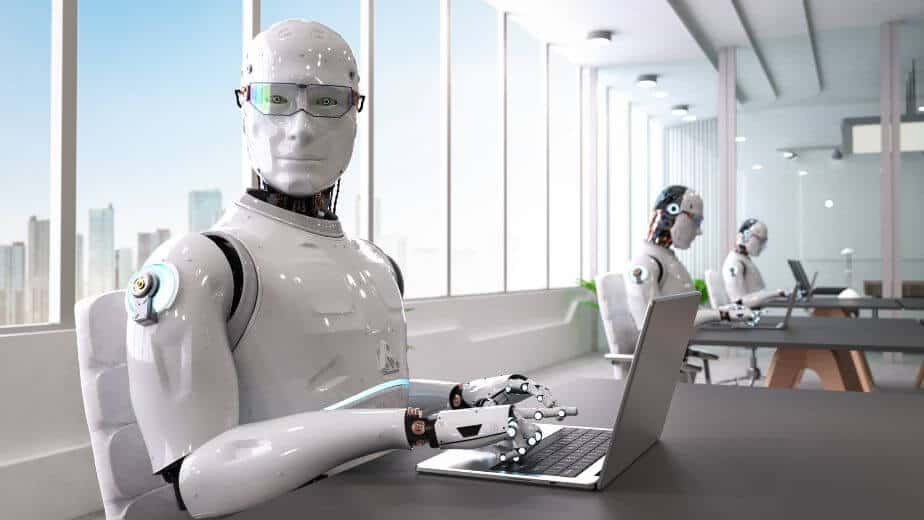 Yes, you can. A lot of business owners are using AI to generate content. ChatGPT can help you create content faster and less prone to mistakes and errors. However, if you truly want to post informative, high-quality blogs that connect you to your readers, you are better off hiring a blog writer. 
Here are some reasons that make a human writer more effective than AI-generated content:
Connection with Audience: Your blog is a way to connect with your audience. It helps your company build a voice. While ChatGPT is great, it cannot connect on an emotional or personal level. It produces generic content that may not reflect the values and tone of your brand. 
SEO:

Your main goal in posting blogs is to bring eyeballs to your company or brand. ChatGPT may be good at writing content, but it has little to no knowledge of SEO. In addition, Google does not like AI-generated content. So your posts might not rank that high in google, and you will waste your time for nothing. 

Human Touch:

No one wants to talk with a Robot. They want to hear and know about real-life experiences. Adding a human touch adds value to your blog, making it stand out amongst others who produce generic content with generic information. 

Lack of Technicality:

Some blog posts might require more technical research. As far as I have seen, the content produced by ChatGPT is based on superficial. It cannot do extensive research on complex topics. 
I have been there. I stopped posting on this blog around 3 months. Then I considered using ChatGPT to create AI content. But when I saw the posts it created, it was not worth it. 
So, No. Rather than thinking about using ChatGPT as your blog writer, hire real humans instead. There are lots of places where you can get expert writers at a very affordable price. 
Where to find the best blog writer for your blog
The internet is huge, and you can find freelance writers almost anywhere. But here are some of the top websites that I would recommend. 
In my opinion, LinkedIn is the best website to find your ideal content writer. Why? You get to know the person and get an idea about their skills and expertise even without having a single conversation. 
There are three ways to hire writers on LinkedIn:
Job posting: Post a job, state your requirements, the benefits, and wait for applicants to apply. It should be noted that this option is NOT FREE. You could go over your budget if you leave the position open on LinkedIn.

Direct approach: Search for writers (mention the niche) and check out their profiles. Check out their portfolio and get a good idea about their skills and expertise. Message writers who seem to have what it takes to take your blog to the next level. This is completely FREE.
. 
Fiver would be my second choice since it has a large pool of writers. You can find a writer based on your requirements easily since there is no shortage of freelancers there. 
Here is how to hire a freelance content writer on Fiverr:
Open an account

Go to the Homepage

Select a service (In this case, it would be writing)

You will see a handful of writers in front of you. Pick any freelancer that you feel would be a good fit. 

Read their gig description and pricing. 

Check out their samples.

Contact them through Fiverr

Explain your project and negotiate your pricing

If everything goes well, let them create a CUSTOM OFFER

Accept the CUSTOM OFFER.
Pay and done! You have got yourself a writer to write your blogs. 
NB: Fiver has a charging fee for buyers. For orders up to $20.00, Fiverr charges you a processing fee of $1.00. If your order is for more than $20.00, they charge you 5% of the amount.
Upwork is the largest marketplace in the world. Like Fiver, it has a wide range of writers that can help you find your ideal writer. However, the hiring process on Upwork is a bit different than that of Fiverr. 
Here is how you hire a freelance writer in Upwork:
Open an Account (Client account)

Create a Job post

Writer description, and choose a title, category, and budget 

Add a list of skills

Post the job

Wait for applicants to write a proposal to you. 

Review proposals and conduct interviews. 

Hire someone that fits your needs. 
However, you can also directly reach out to freelance writers like LinkedIn. 
NB: You'll be charged a fixed 5% fee for each transaction. For qualified customers in the United States, we additionally provide a reduced price of 3%.
Problogger is another marketplace where you can look for a content writer for your blog. The process is pretty similar to that of Upwork and Linkedin. All you have to do is post an ad on the ProBlogger Job Boards.  
All your information should be posted along with the ad so writers can understand what you seek. Writers will apply to your ad, and you can screen them to find the exact writer of your choice. 
NB: It is also not free to use for employers. You can pay $70 for a standard listing or $140 for a featured listing. More information here.
Direct outreach
Marketplaces are great and all. But they are not free. You are already investing in a writer, so you might not want to pay the job listing price to these marketplaces. Instead, you can look out for writers through Reddit, Facebook Groups, or Twitter Tweets. These options are completely free. Rather than wasting your money in marketplaces, you can utilize the money to hire higher-quality writers. 
Some places to find the right writer:
While hiring a writer directly can save money, remember to assess their skills and expertise first. 
NB: In case you have not noticed. I'm a blog writer with half a decade of experience. Your blog can be my responsibility. Check out my services and portfolio to learn more about me.
What to look for in a writer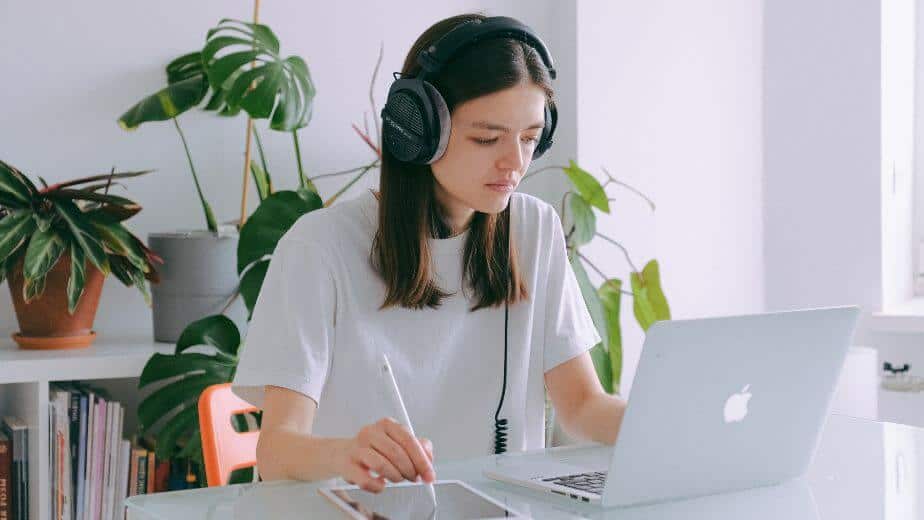 Everyone has different demands. You have your requirements, which will not be the same as others. However, there are some qualities that make a writer stand out. 
Here is a list that may help:
Writing skills:

I mean, duh! While evaluating a writer, your first criterion should be to screen out the writers with typos and grammatical errors in their samples. Consider their experiences and the places they have previously worked. 

Knowledge of the topic:

Find out if the writer has previously written about certain topics or not. If not, you can also assess their knowledge by asking a few questions. 

Confidence:

Try to evaluate the confidence they exude. Expert writers know how to express confidence with their words. You will be able to rely on these people more. 

Commitment:

Try to evaluate the level of their enthusiasm and dedication. Look for writers who are trying to win you over. These hardworking writers are willing to go above and beyond to make your work happen. 

Punctuality:

This is not something you can evaluate over chat. But if a writer is consistently late in meeting deadlines, you should consider hiring a new writer. 
Remember that hiring someone can be a gamble sometimes. Even the most experienced and high-quality writer might have difficulties collaborating with you. You must keep the above in mind in addition to the specific requirements that you have.
Advice on how to hire writers for your blog
Yes, you will thoroughly evaluate the freelancers to find the right one for you. But it is also important to remember some additional tips to help you find the ideal writer on your first try.
Be clear about your requirements:

You don't want to start an interview with a writer and be confused about your demands. Time is important for both parties. So be clear about how many blogs you want per month, how much you are willing to pay, and what tone you want them to use. Be specific

Give them the autonomy of publishing:

If you hire a freelance writer, why not let them publish the post too? This way, you won't have to worry about a thing. You will automatically see new posts every week. 

Communication and Trust:

Be open to feedback from your writer. Make them feel like a team so that they become more inspired. They are not employees; they are freelancers. You need to trust them and give them a little freedom so that they can exercise their creativity. Don't try to micromanage them. It will ruin the ultimate purpose of hiring a blog writer.
Hiring freelance writers is the best option to increase your blog's reach and maintain a posting schedule without devoting all of your time to it. It s much more difficult than it seems. However, if you take the above advice and tips, you can find the writer of your choice in no time.
NB: You can consider me too